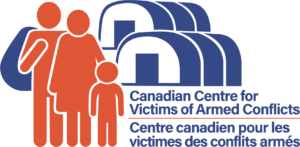 215-1980 Ogilvie Road, Ottawa, Gloucester, K1J 9L3, Canada
Offer ended on June 17, 2022
The Canadian Centre for Victims of Armed Conflicts (CCVAC) is a Canadian non-profit organization that provides supporting services, programs and initiatives that help victims of armed conflicts, who arrived to Canada from different war zones in the world, and engages in activities that improve their social, economic, and educational status.
CCVAC is hiring for an Administrative Assistant- Canada Summer Job for students aged 15 to 30 years old, and currently enrolled in a post-secondary education program.
Reporting to the Executive Director, the Administrative Assistant is responsible for supporting all administrative aspects of the centre, such as:
Assist with general administrative duties including answering incoming phone calls and emails, filing, and taking minutes at meetings;
Assist with maintaining the website and social media platforms;
Organize reports, receipts, and documentation as required;
Conduct research about funding programs and potential donors;
Provide assistance for events, including preparation of support materials, guest lists, contacting suppliers, and 'hands-on' assistance during events;
Other administrative duties as required.
Be enrolled in a post-secondary program, preferably in social sciences, conflict studies or victimology.
Fluency in English and French. Other languages like, Arabic and Spanish is a great asset.
Excellent communication and time management skills.
Excellent written and verbal communications skills.
Solid computer skills and competency in Microsoft Office Suite (Microsoft Word, Excel, and PowerPoint).
Familiarity with community resources.